Great Food, & Fun for The Entire Family
At Prisco's, we want you and family to have an experience like no other!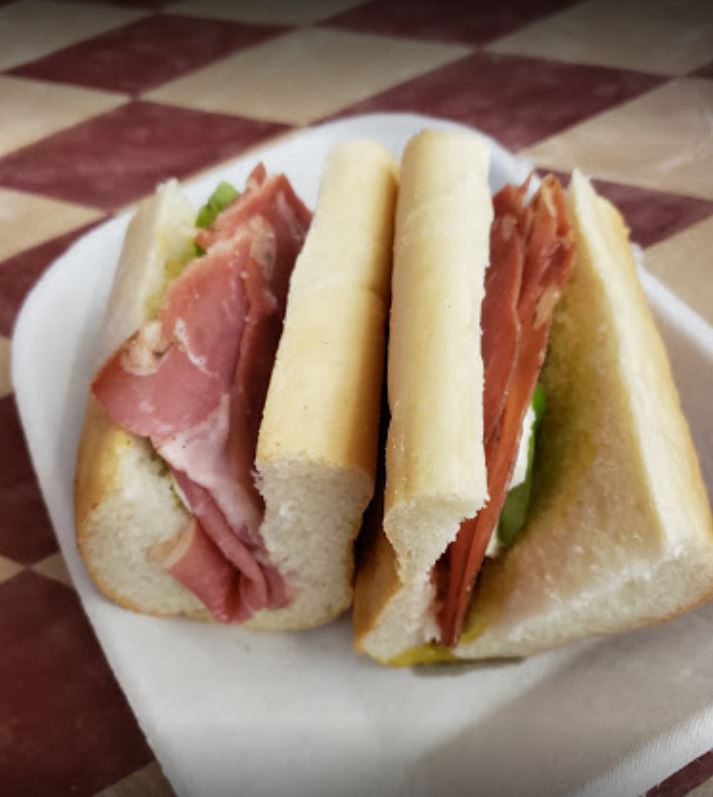 Prisco's Market - Bridgewater, MA (Phantom Gourmet)
The name on the door may say Prisco's Market and Deli. But it's so much more. Located off Route 18 in Bridgewater, Massachusetts, Prisco's is a family-friendly spot with something for everyone. Owner Stephen Prisco opened the place back in 2006 and has been expanding ever since, creating a roadside creamery, an 18 hole mini golf course, batting cages, basketball courts and a giant specialty store in the center of it all, which has just about anything and everything you could ever want.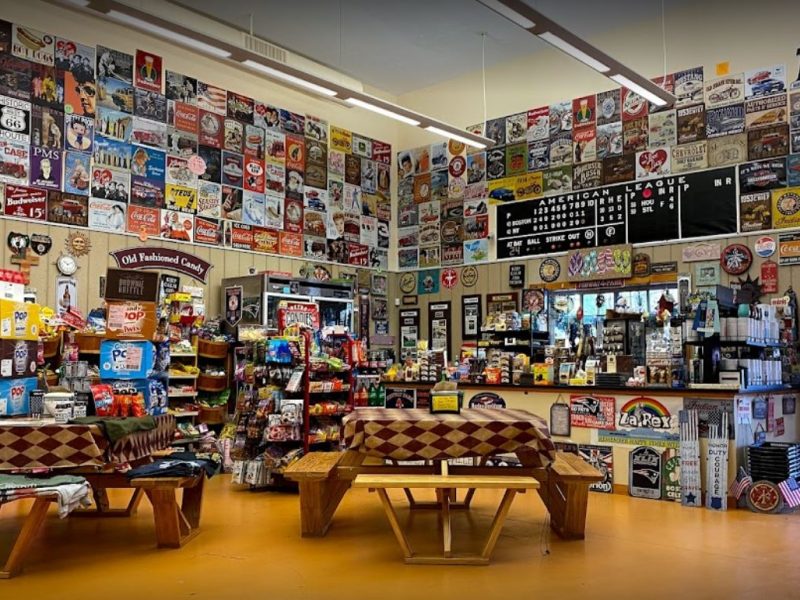 Located in Bridgewater Massachusetts, Prisco's Market & Deli has so much to offer. From our world famous home made meatballs and deli sandwiches, wood fired pizza, to the ice cream, batting cages, mini golf, and specialty store, There's something for everyone at Prisco's. If you are looking for a location for the next corporate outing or family get together Prisco's can help you out there as well. Conveniently located on Rt 18 in Bridgewater Massachusetts, a trip to Prisco's is a trip you won't soon forget!
Known for our world class home made meatballs and gourmet deli, Prisco's Market is here to fill your belly. Come order up some food today!
Prisco's Country Creamery offers locally made hard ice cream from Boston & Maine. Our soft serve is refreshing. Try a cone or cup of one of our numerous flavors.
Enjoy!
Ranked one of the top 10 miniature golf courses in the country, Pine Grove Park Mini golf is the place to be. Come get your putt on today!
Swing away! Come down to Prisco's and Pine Grove Park today and take a few swing inside our batting cages. There is more fun for the whole family at Prisco's! 
Come get your game on at Pine Grove Park's basketball courts. Shoot some hoops with the kids or organize a game with family and friends today at Prisco's! So much fun!
From corporate events to family gatherings and birthday parties, Prisco's Pine Grove Park has everything you need. Call us today and ask about booking your next event at Prisco's!
"Took my son and his friend and we loved the mini golf course. 18 holes, clean, well cared for, reasonably priced. And the ice cream? There are so many delicious flavors to choose from, we'll be back just to get the ones we couldn't get this time. The peanut butter oreo, to die for!"
"My family has been enjoying Priscos for years. Getting our first ice cream from the creamery in June is our official start of summer. The food and ice cream is great, but what I really want to say thank you for, is how they truly give back to the community. Prisco's has donated in many ways to the many sports in Bridgewater. My youngest son plays basketball on the Prisco property, all 3 of my boys play football, and Prisco's sponsors events where athletes appear to sign autographs, donating funds to the Badger program. We love the mini golf and the batting cages....and on any given day, the owners will be joking around with customers and offering to take pictures of his visitors in front of the mini golf waterfall. So......keep on helping the town of Bridgewater, your efforts do not go unnoticed."
"This store is awesome but it starts at the top! Steve is a genuinely good person and it is reflected in his business! Stop in food is fabulous, gifts and nostalgic candy items ( great for those Easter baskets) he does catering there is miniature golf, ice cream and a possible surprise addition coming everyone will like!"
MARKET
Mon-Thur 11-6
Friday 11-7
Saturday 11-5
Sunday 11-4
GOLF After Labor Day
Mon -Thur 11-6
Friday 11-7
Saturday 11-5
Sunday 11-4
ICE CREAM After Labor Day
Wednesday, Thursday 12-8
Friday 12-9
Saturday 12-9
Sunday 12-8